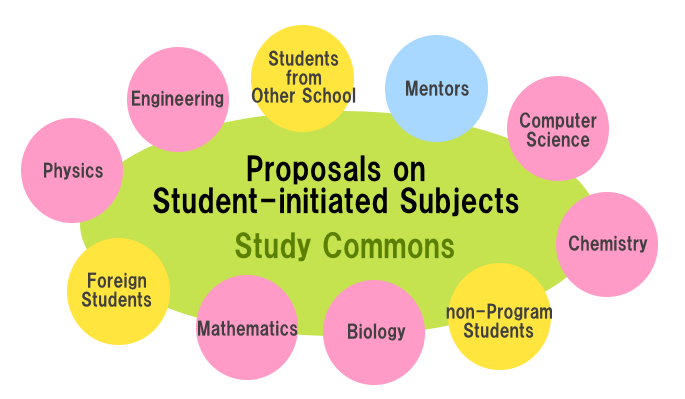 The highlighted feature of our program is "PBTS (Project Based Team Study)" modeled on research cases in actual businesses. In PBTS, the passive learning style of PBL (Project Based Learning) is replaced with independent, competitive and goal-oriented team study. This is an education system to develop students' specialty and interpersonal skills most effectively through team study in which students with different backgrounds work together through friendly rivalry on the theme selected by themselves. The Study commons serves as the activity base, where many mentors consisting of multinational members support students. Team members will work together and compete with other teams, and give a presentation on team's performance every half year. Each student will write a sub-thesis on PBTS research in English which is to be used as a screening material in the doctorate degree examination.

PBTS(Project Based Team Study)

Project Based Team StudyⅠ

6 credits
Project Based Team StudyⅡ

8 credits
: Compulsory course
In PBTS, each team will conduct weekly meetings with Study Commons teachers that they select. Each team will also appoint advisors from both inside and outside Ochanomizu University for additional support. Research projects may develop as joint research efforts with companies and research institutes.
In a periodic Qualifying Exam (pQE) held every half-year, students give presentations on their PBTS activities in English that is evaluated by program support personnel from inside and outside the university. Before finishing PBTS I, you will need to submit reports in English on your PBTS team's performance, and your own performance within the team. To complete PBTS II, you will need to write a sub-thesis about your contribution to PBTS research in English, and submit it in your final academic year for this course.
PBTS I and PBTS II take place over multiple years, and credits for PBTS curriculum are certified in the academic year in which they are completed.
Team Play Portfolio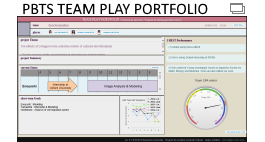 In PBTS, each student creates a study portfolio for her team that is examined through semiannual pQE (periodic Qualifying Examination) and annual report to be submitted.
PBTS Activity Status
| | |
| --- | --- |
| 1st batch students | Anti-Aging Team |
| 2nd batch students | Green Filtering Team |
| 3rd batch students | CO2 Reduction Team / Science Education Team |
| 4th batch students | Traffic Jam Team / Water Recycling Team |
| 5th batch students | Mental Health Team / Dish Washing Team |
| 6th batch students | Pollen Team |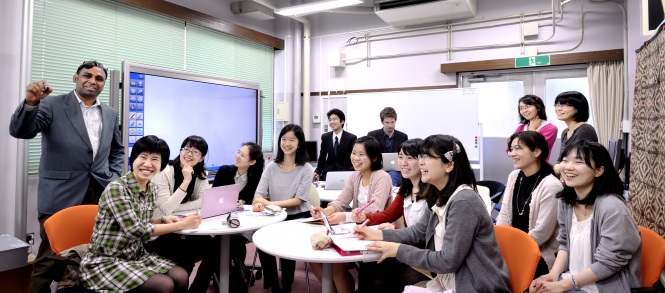 PBTS Meeting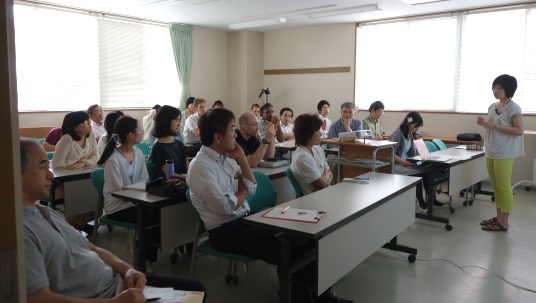 Presentation in PBTS