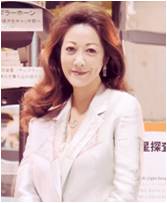 "Essential Culture & Arts for Global Leaders" will begin on July 25. Prof. Midori Nishiura, an expert in global communications, will be in charge of this lecture.
This lecture is designed as one of the "Doctoral Program Liberal Arts" for "Minor Course of Science and Technology for Global Leaders". The lecture is open to all master's & doctoral students who want to be active in the international community no matter which major/minor course they belong to. The lecture will be conducted in English.
Lecture Objectives
Preparing for the future opportunities
Balance——Skills can be learnt but sense of moral and good thinking cannot

*Preparing for the future, world of contemporary workplace
*Teaching "people skills", essential for global leaders
*Helping to lay foundation for future plans(careers)
*Teaching to be competitive in numerous areas of ideas
*Encouraging to expand horizons
*Helping to discover new perspectives
*Teaching to free one's mind, gaining skills to defend/express one's pint of view
*Helping to see the difference, reflect on life, beauty, justice, and opposites
*Helping to provide moral scale/compass
*Preparing for a wide spectrum of opportunities in the future
Lecture Outline
Subject
Essential Culture & Arts for Global Leaders [16S1016]
Instructor
Midori Nishiura (Visiting Professor of Ochanomizu University)
Theme
Preparing for the future opportunities
Target Audience
Graduate Students

Schedule/
location

Mon., July 25 13:20-18:10 Graduate School of Humanities & Sciences Build. R604
Tue., July 26 13:20-18:10 Graduate School of Humanities & Sciences Build. R604
Thu., July 28 13:20-15:30 Graduate School of Humanities & Sciences Build. R604
15:30-18:10 Fieldwork at Ichigaya Memorial Hall
Sat., July 30 9:00-12:10 self-study


13:20-18:10 Fieldwork at Hotel Chinzanso Tokyo

Contents
1. International Relations
2. Benefit of knowing languages
3. What do we learn from wonderful books? (Literature)
4. 100 people, 100 minds
5. Human relations
6. If music be the food of love
7. What do we know about our Defense Policies
8. Kabuki, a "must" experience (Visiting Kabukiza)
9. Religions worldwide
10. Space technologies, Japan and other nations
11. Diversity, Women Empowerment
12. Social & Humanity studies
13. Embassy and it's role, What is Ambassador's job?
14. Yakimono, Nurimono, East meets West
15. Importance of Japan Diplomacy through dining

Nota bene: The necessary expenses required for outside of classroom activities will be announced accordingly in due course.
The order of these lectures will be subject to change.
Registration
Between May 30 through June 13, please register via Ochanomizu University's web registration.
If you cannot register during above period, please submit a paper-based registration form at Academic Affairs Office in Student Affairs Building.
Contact
Ochanomizu University Leading Graduate School Promotion Center
Tel: 03-5978-5775 
E-mail: