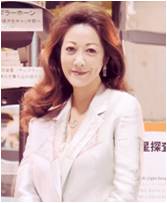 "Essential History for Global Leaders" will be offered.
This lecture is one of the "Doctoral Program Liberal Arts" which is a coursework for fostering global female leaders.
Everyone can take this lecture, even if you are not in "Minor Course of Science and Technology for Global Leaders".
We recommend the lecture for all master's & doctoral students who want to be active in the international community. The lecture will be conducted in English.
Lecture Goals
*Understanding and knowledge of History
*Developing an interest in Recent History
*Exploring a variety of approaches to different aspects of History
*Exploring different interpretations of particular historical issues
*Appreciation of human endeavour
*Appreciation and developing empathy with people from different places and roots, at different times.
*Lastly, but not least, developing skills to be able to think independently, and to be able to make informed judgments on different issues.
Lecture Outline
Subject
Essential History for Global Leaders [14S1015]
Instructor
Midori Nishiura (Visiting Professor of Ochanomizu University)
Theme
In the eyes of beholder?
Target Audience
Graduate Students
Location
Graduate School of Humanities & Sciences Building, Room 607
Lecture Schedule

| | |
| --- | --- |
| Thu., June 5 | 9:00 – 12:10 |
| Tue., June 10 | 9:00 – 12:10 |
| Thu., June 12 | 9:00 – 12:10 |
| Tue., June 17 | 9:00 – 12:10 |
| Thu., June 19 | 13:20 – 16:30 *Check Lecture Time |
| Tue., June 24 | 9:00 – 12:10 |
| Thu., June 26 | 9:00 – 14:50 *Check Lecture Time |

Topics

Thu., June 5
What is History?
Going through ancient times globally
Tue., June 10
Placing spotlight on Recent History
Wars in various regions and countries, why?
Thu., June 12
Notable revolutions of the world
Communism Government
Tue., June 17
Imperialism, and New Imperialism
Democratic Government
Thu., June 19
Nationalism—-in different countries
Reflecting on Japanese History
Tue., June 24
Reflecting on recent Japan since Meiji era
Presentations
Thu., June 26
Presentations
What course do we need to take?
Importance of endeavouring to keep world peace
Lecture Brochure (in Japanese)
Registration
For now, web registration is not available. Please submit a paper-based registration form at Academic Affairs Office in Student Affairs Building.
Registration Period: May 19 through June 9
Contact
Ochanomizu University Leading Graduate School Promotion Center
Tel: 03-5978-5775 
E-mail: